Coal has been replaced with natural gas in Hranice. UCED reconstructed the heating of the industrial area
People in Hranice in the Přerov region will breathe cleaner air. Heat supplier for the local industrial area - UCED Hranice s.r.o. - completed the reconstruction of the heat management. The result will be, in addition to energy savings, a significant reduction in emissions. The fuel will not be brown coal, but natural gas which is more environmentally friendly. The construction worth more than 50 million crowns was carried out by the company UCED Energy, s. r. o.
"In recent months, we have reconstructed the entire heat management of the production area, except for the distribution of primary heating water, which we will gradually repair in the coming years. That is why we have performed only the necessary repairs and hydraulic balancing of the system on the mentioned distribution systems," says Karel Zuska, construction manager from UCED Energy, s. r. o., and he continues: "The fundamental change is the fuel used. We switched from brown coal to natural gas. Although it is also a fossil fuel, it has a better climate balance than others. When gas is combusted, it emits 35% less CO2 than brown coal." Thanks to the switch to natural gas, the Hranice industrial site will reduce CO2 emissions by more than 2,300 tonnes per year.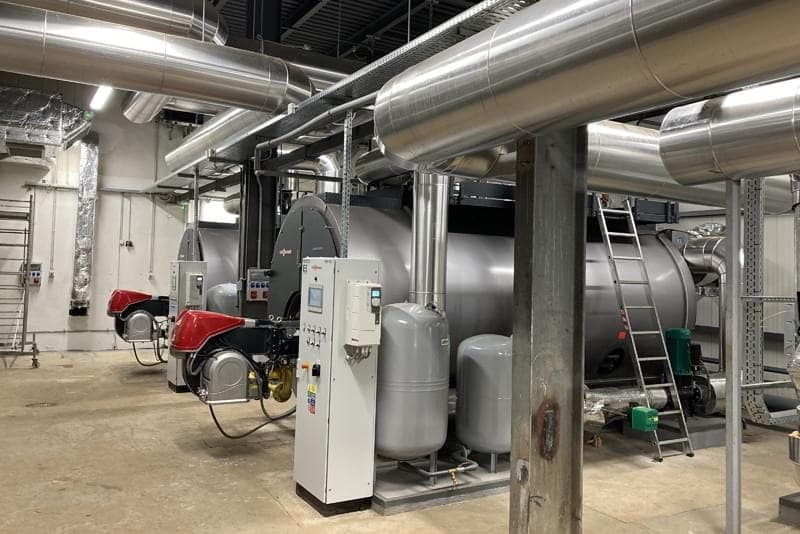 The big advantage is also that the new gas boiler house with automatic operation requires only occasional operation, which minimizes operating costs. "The biggest benefits of the reconstruction are more environmentally friendly heating, elimination of losses in the production and distribution of industrial hot water and a modern source that meets current needs and standards," concludes Karel Zuska.
Industrial companies will consume more environmentally friendly energy in the upcoming heating season. Their products will also be more environmentally friendly, namely the storage and logistics systems of the SSI Schäfer company, pumps from the SIGMA PUMPY HRANICE workshop and the testing rooms for AVL Moravia vehicles and motorcycles.
The construction was carried out by a consortium of Advance Energo a.s. and Special Service International Energy, a.s companies. The investment continues with the installation of two cogeneration units.