CREDITAS Nemovitostní I reports another acquisition
CREDITAS Nemovitostní I, a SICAV sub-fund continues to grow. In late October 2022, it expanded its portfolio with two warehouse and logistics premises in Pardubice. Thanks to this acquisition, the total market value of real estate in the fund's portfolio exceeded 1 billion Czech crowns.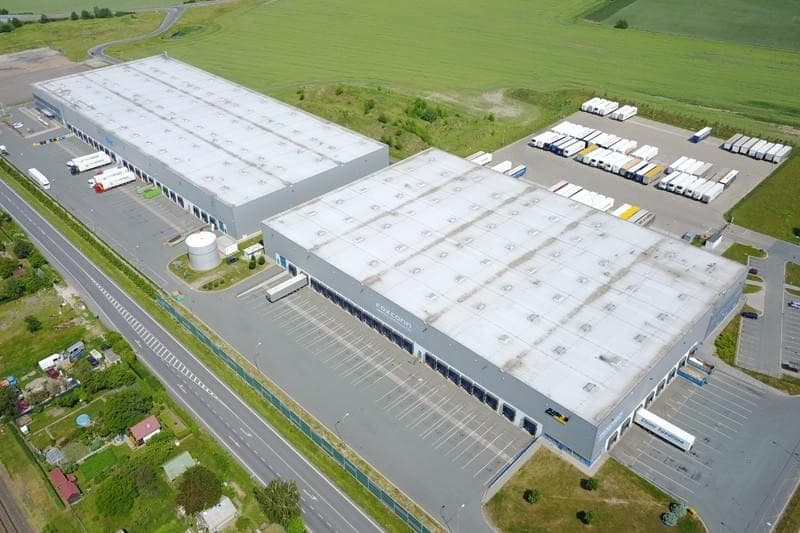 "The acquisition includes a total of three halls with three lessees, which are multinational entities. This is the purchase of equity shares in STARZONE s.r.o. and Black Pine s.r.o. in Pardubice. The real estate agents will have new names BP Pardubice I and BP Pardubice II. The total leased area of real estate in the fund increased to more than 61,000 m2 with the acquisition," notes Petr Hlinomaz, representative of the fund's manager.
The warehouse and logistics complex Pardubice I offers two logistics and parking areas for semi-trailers as part of the first stage. Both halls are leased to Foxconn European Manufacturing Services s.r.o. and Flex International s.r.o. The complex is located only 4 kilometres from the Pardubice city centre. It is also located 7 kilometres from the planned D35 highway, which after completion will form the second most important link between the eastern and western parts of the Czech Republic.
The other complex Pardubice II is dominated by a hall that is long-term leased to NEDCON BOHEMIA, s.r.o. The object includes parking areas for passenger vehicles, fire roads and a parking area for trucks.
CREDITAS Nemovitostní I, a SICAV sub-fund directs its investments to the real estate market, primarily to functional properties that are capable of generating immediate cash flow. In addition to the mentioned new acquisitions, the portfolio also includes the business logistics areas of Business Park Čestlice and Business Park Písek.