The financing company Ekorent is growing and increasing its profit
The first 6 months under the auspices of CREDITAS Bank have been very successful for the Ekorent financing company. Its net profit is now over 13 million crowns. It recorded a year-on-year increase by 14 percent.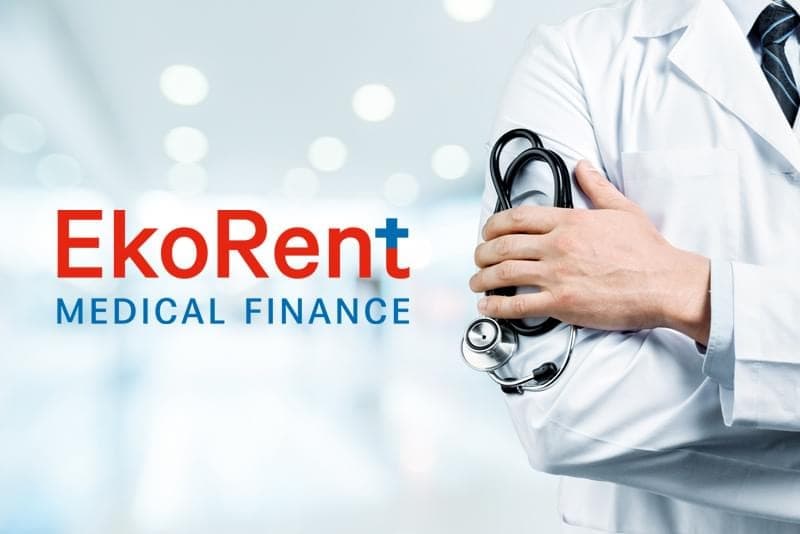 Ekorent has been operating on the market for over 25 years and has long specialized in providing loan and leasing services for private doctors. Over seventy percent of their clients are dental surgeries. The company has been part of the portfolio of CREDITAS Bank since mid-2021.
"The past Covid year did not affect us in terms of new business. The surgeries were not closed and we did not notice any problems with our clients," says Petr Harcuba, CEO of Ekorent, remarking that many new surgeries were opened, leading to an increase in volume. "We grew as much as possible. We recorded a year-on-year increase of over 20 percent in the volume of newly-provided financing and number of new client contracts, so it was almost 74 million crowns higher than in the previous year. Compared to 2021, our net profit increased by 14 percent year-on-year."
Harcuba perceives that dentists are not afraid of even larger investments. This is a nationwide trend. Thanks to Ekorent, new surgeries are also being created in more cities throughout the Czech Republic. "Last year, we concluded over 400 contracts. In connection with the development of the company, we will also expand our sales team. That is the task that awaits us," says Harcuba. A new Ekorent website has also been launched, where interested doctors can find out everything they need to start their business or buy new equipment. "Based on the launch of the new website, we will focus more on marketing with our CREDITAS specialists."
"The connection with the bank gives us stable conditions for development"
Harcuba evaluates the connection with CREDITAS Bank very positively. "A big plus is the guaranteed access to financing. It gives us stables conditions for the development and implementation of new business," says the Ekorent CEO, who continues: "Our main clientele is still dental surgeries. But the vision is to expand to other medical fields as well." Harcuba sees the benefits of the connection with the bank in terms of its synergistic effects, especially in the area of selling other banking services, such as investments and especially mortgages. "Thanks to the connection with CREDITAS Bank, we are expanding our offer to include corporate accounts, mortgage loans and premium banking services based on an individual approach. One highlight of this is a real estate financing loan for the medical professions with simplified proof of income." It is possible to finance residential real estate, with at least 51 percent of the floor space intended for living, with a mortgage. The remaining area can be used as a surgery. The conditions remain the same for the entire loan.