V Invest recently presented the Nové Boroviny project – building over 160 flats in Kladno
The property developers V Invest from the CREDITAS group have presented the first stage of their large-scale Nové Boroviny residential project. The complex of four above-ground blocks will go up on the outskirts of Kladno. The offer consists of 161 flats, with layouts ranging from studios to 3-bedroom apartments.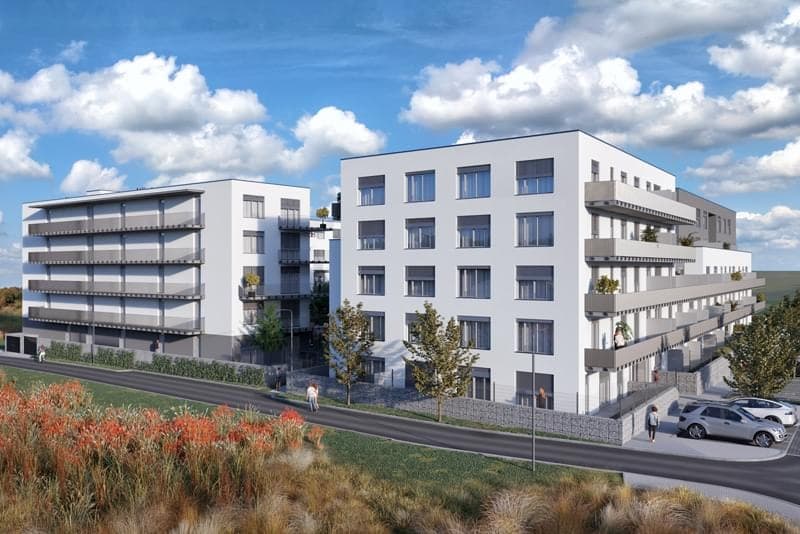 "Nové Boroviny enjoys excellent access to the capital. Currently, it takes about 15 minutes to reach the Prague Ring Road. And as soon as the Prague–Kladno section of the railway has been modernized, getting into the centre of Prague will be even faster," says Jiří Cajner, Executive Director of V Invest.
The project envisages a wide range of layouts, ranging from studios with a floorplan of 28 m2 to family 3-bedroom flats with floorplans of 106 m2. Additional usable areas are also available, such as balconies, terraces, or front gardens; some flats will even have a combination of these. V Invest selected the apartment layouts based on proven functional quality and timeless appeal.
Underground will be a car park, with a parking space assigned to each flat. Outside the complex will be a further 30 parking spaces. These latter spaces will be handed over by V Invest to the city of Kladno after construction is finished. "All our projects are intended to enhance the locality in which we operate. The big issue that emerged in our talks with representatives of the city and neighbours was having sufficient parking spaces. That's why we decided to meet the city's needs, and place the outdoor car park under its administration. That way, not only our future clients, but also visitors will benefit from it," says Jaroslav Šmejkal, Project Manager of V Invest.