"Apartmány Zadov" of the V Invest development company win a nomination in a prestigious competition
"Apartmány Zadov" of the V Invest from the CREDITAS Group impressed the expert jury of the "Best of Realty" competition. They won a nomination in the Residential Projects category.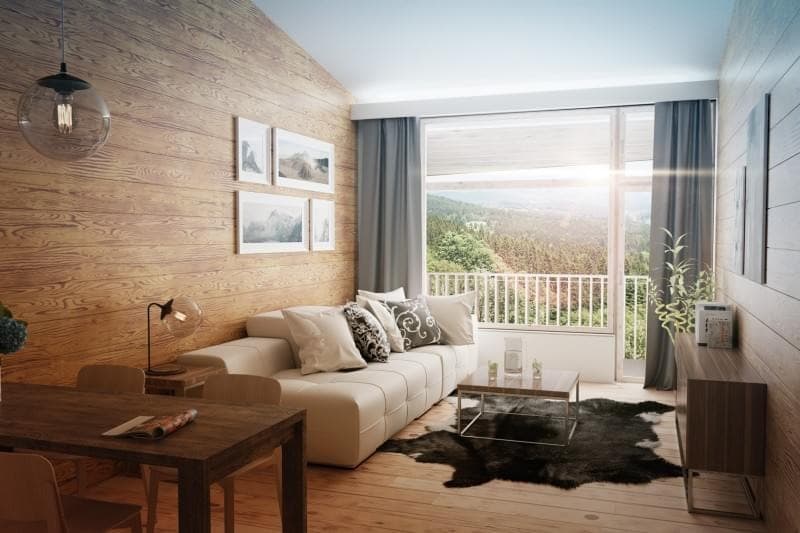 The nine-member committee traditionally consists of representatives of the Real Estate Market Development Association (ARTN), members of professional associations, banks, market research agencies and real estate brokers. "We are very pleased that the exceptional "Apartmány Zadov" are among the fifty best projects of the twenty-third year of this prestigious competition," says Tomáš Drábek, commercial director of V Invest.
The aforementioned apartment building with 41 apartments is located in a popular recreational area in Šumava, in the mountain village of Zadov, within easy reach of the national park. The proposal harmonises with its surroundings with the traditional shape of the building and the materials used. At the same time, it offers a high standard of living in one- to three-bedroom apartments with kitchenette with continuous loggias accessible from almost all units. Apartments located on the ground floor have their own front gardens.
V Invest handles a whole host of activities from the acquisition of development plots, engineering and permission procedures to the construction, sale and rental of residential units. In Prosek, Prague, it is currently completing the multi-functional building LOOX, which is the first rental housing project offered by the developer. The Jinonický dvůr area is in the construction phase, being sensitively renovated in cooperation with preservationists with an emphasis on preserving unique period and building elements. In the very heart of Prague, in the Old Town, V Invest is building the U Milosrdných apartment building. Outside of Prague, shell construction of the residential project Nová Borovina has just been completed in Kladno, and houses are being built in the Nová Valcha area in Plzeň.