Banka CREDITAS a.s. signed an agreement to purchase Expobank CZ a.s.
Banka CREDITAS a.s. signed an agreement that will make it the new owner of Expobank CZ a.s. Neither of the banks has published the transaction amount. Finalisation of the transaction is subject to approval by regulatory authorities. Both financial institutions keep operating separately after the announcement and nothing changes for their clients or employees.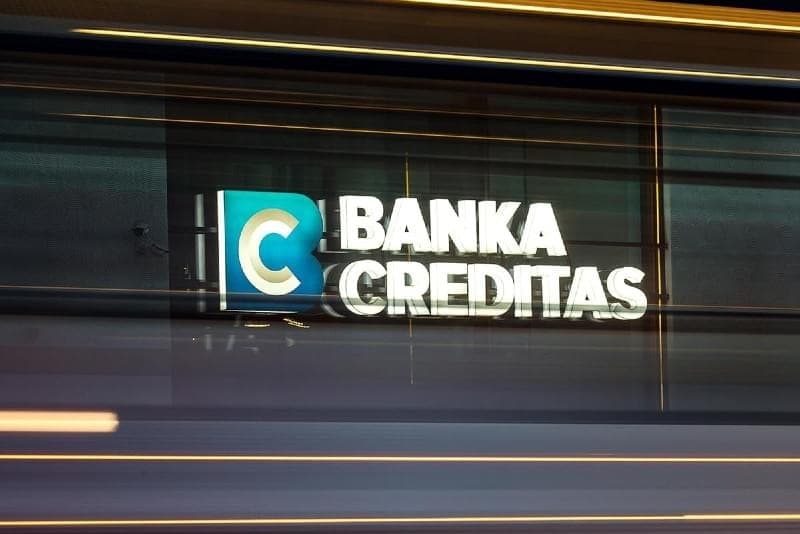 "Banka CREDITAS is a stable financial institution whose ambition is to continue to grow, both organically and by means of acquisitions. The purchase of Expobank CZ is fully in line with our growth strategy. The business models of Banka CREDITAS and Expobank CZ are complementary to each other, thus enabling further expansion of the product range and development of services for the clients," Chairman of the Board of Directors of Banka CREDITAS Vladimír Hořejší says, adding that signing the agreement is just the first step in the entire process. Approvals are yet to be granted by the Czech National Bank and the Office for the Protection of Competition.
Expobank CZ is a Czech bank with 31 years of tradition. Since 1991, it has operated under several names, such as BAWAG Bank or LBBW Bank. Expobank CZ focuses on corporate clientele and is expanding its retail range. Its current account NEO, with its high valuation interest on the entire balance without any conditions, has a long-standing rating as one of the best in the category. The bank has recently launched the online service REFIXO, entering the consumer loan refinancing segment.
"This transaction is another stimulus for Exobank CZ's growth on the Czech market. Our strategy will involve the utilisation of synergies between both companies and background of a 100% Czech owner. Expobank CZ will keep on concentrating on retail banking and provision of services utilising current technologies to the maximum," Petr Krumphanzl, Chairman of the Board of Directors of Expobank CZ, said.
Expobank CZ will not be sold to a consortium of foreign investors as announced in March this year since this potential buyer decided to withdraw from the planned acquisition because its investment strategy had changed.
Expobank CZ is a small-sized bank with a balance sum of CZK 12 billion and Banka CREDITAS is a mid-sized bank with a balance sum of more than CZK 80 billion.