Banka CREDITAS is the general partner of the Show Jumping World Cup
Banka CREDITAS is the new general partner of the international jumping races included in the World Cup series. The tenth jubilee edition will be hosted by the Equine Sport Center in June under the name of Banka CREDITAS CSI** W Olomouc. The World Cup is one of the most prestigious events organised by the International Equestrian Federation (FEI).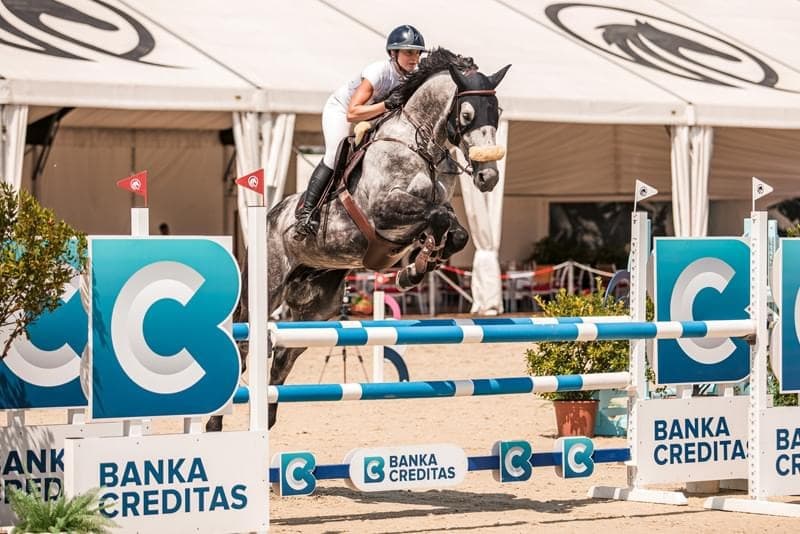 From 22 to 25 June, the traditional World Cup in show jumping will take place at the Equine Sport Center Olomouc for the tenth time. For the first time, however, it will be under the name Banka CREDITAS CSI2*-W Olomouc.
"I am pleased that Banka CREDITAS has become a general partner of such a prestigious event as the Show Jumping World Cup. It is an experience not only for the riders, but also for the spectators, who always come to Olomouc in large numbers. Show jumping requires courage, agility, precision and maximum coordination and connection. These are attributes that CREDITAS Bank supports not only in sport," says Vladimír Hořejší, Chairman of the Board of Directors of Banka CREDITAS.
During the four-day event, 21 competitions will take place, which are subsidised with a total of 86,000 euros. There are two competitions in the CSI2*-W category that are recorded in the International Equestrian Federation Longines Ranking and the third one will take place in the CSI U25. Sunday's Grand Prix, scheduled for 12:00, is again counting included in the World Cup Central European League. It will also be a qualifier for the 2024 Olympic Games in Paris and the 2023 European Senior Championships.
"We are delighted to be entering the second decade of our international jumping competitions with a new general partner, which is Banka CREDITAS. Thanks to them, we will be able to offer participants and spectators another unforgettable sporting experience in the comfortable environment of this venue," said Barbora Hubáčková, president of the races.
The Banka CREDITAS CSI2*-W Olomouc races will be held under the auspices of the Governor of the Olomouc Region Josef Suchánek and the Mayor of the Statutory City of Olomouc Miroslav Žbánek. Interested parties can find details of the programme at www.csiolomouc.cz.