Banka CREDITAS net profit rose by 170 percent to 492 million CZK in the first half of the year
Banka CREIDTAS continues to grow and in the first half of 2023, it earned a net profit of 492 million Czech crowns, which is a year-on-year increase of 170%. The bank reported growth in all key business indicators. The balance sheet total increased to 119.4 billion Czech crowns. The bank currently serves 196,000 clients.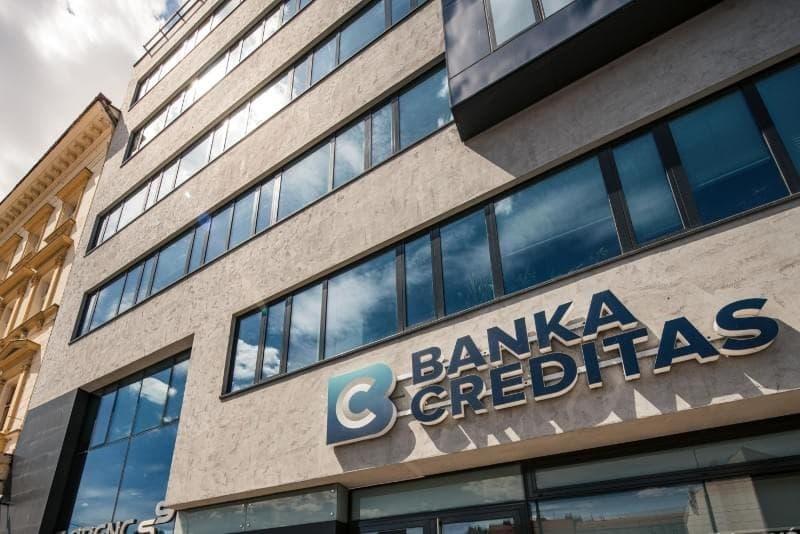 "We are satisfied with the half-yearly result, thanks to the attractive offer of savings products we are continuously increasing the value of new deposits and the number of clients, and we are gradually expanding the range of services for them. At the same time, the bank's capital position is also strengthening," says the chairman of the managing board of Banka CREDITAS Vladimír Hořejší.
The CREDITAS Group increased the bank's share capital by more than a billion Czech crowns this year. The value of the bank's equity thus amounted to almost 7.7 billion Czech crowns as of 30 June 2023. The number of clients has also grown significantly, approaching the 200,000 mark.
In the area of ​​deposits, the CREDITAS offer has in the long term been one of the best on the market. Currently, you can get an appreciation of up to 6% p.a. for deposit products. The volume of deposits received as of 30 June 2023 exceeded 103.4 billion crowns. On the credit side, the bank focuses mainly on small and medium-size companies, for which it can create services tailored to their needs.