Banka CREDITAS was successful at the Czech Public Relations Awards
The jury of the Czech PR Awards awarded the project "Max banka's successful start – PR can replace advertising" with an outstanding second place in the Corporate and Crisis Communication category. Banka CREDITAS has added another Lemur statuette to their collection.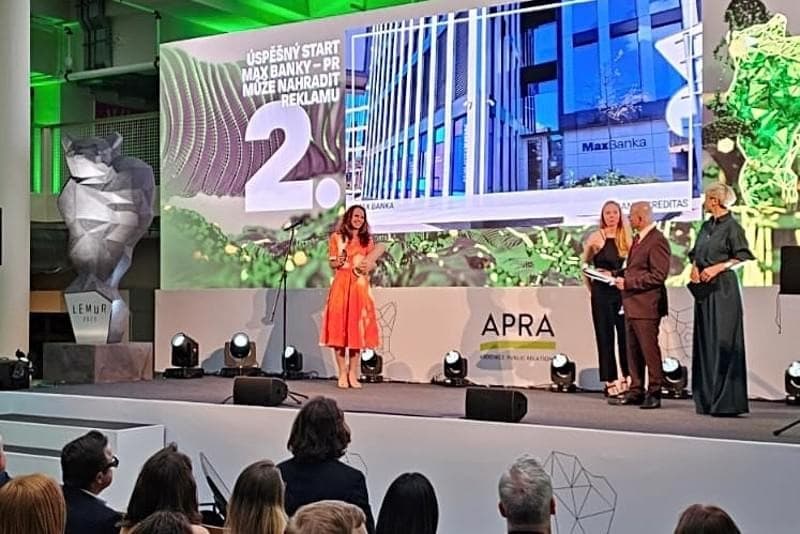 Thanks purely to PR and widespread media coverage, the number of clients of the newly established Max banka (formerly known as Expobank) increased by almost half and the volume of deposits doubled within a month – all without any marketing campaign or advertising. When it comes to communication, Banka CREDITAS has bet on speed, transparency and appeal, which has earned it the award of communication experts.
The Lemur competition – also known as the Czech PR Awards – has received a record number of entries this year. The eighteenth year of the competition saw a total of 329 entries, with 186 nominated projects in the running. "I am thrilled that we have managed to win an award against such great competition. I'm glad that the jury acknowledged a project that had minimal budget but great results. It proves that PR's impact can be crucial to company results," says Lucie Bruncvíková, Head of CREDITAS Group's External Relations and Communication, who is behind the successful PR campaign.
This year's award is the fifth trophy in the Czech PR Awards that Banka CREDITAS has won in the last seven years.