Billionaire Hubáček plans to build hundreds of rental flats
Entrepreneur Pavel Hubáček's Creditas Group plans to build hundreds of rental flats in Prague and other large cities in the coming years. This year, the Group will issue the first bonds worth hundreds of millions of crowns to finance them.
The lucrative rental housing market has recently attracted the attention of not only large development players. One of the richest Czechs and the sole owner of the Creditas investment group, which includes the bank of the same name, electricity distributors and, for example, the Grandhotel Pupp in Karlovy Vary, intends to get his share, too.
At the end of the year, the Czech National Bank approved a bond program of up to two billion crowns for Creditas Real Estate. "We plan to issue the first bond issue this year, in the amount of hundreds of millions of crowns. The funds will be used to finance real estate projects, mainly rental housing in Prague," said Jiří Hrouda, CEO of the Creditas investment group, for the SZ Byznys.
Loox projects in Prague's Prosek are already under construction, and the U Milosrdných rental housing project in the Old Town in Prague and an apartment building near Grébovka Park, also in the capital city, are also being prepared.
"In the five-year horizon, we would like to offer hundreds of rental flats, especially in Prague, but also in other large cities. In the future, we plan that rental flats should grow, for example, on our plots in Letňany in Prague," added Hrouda.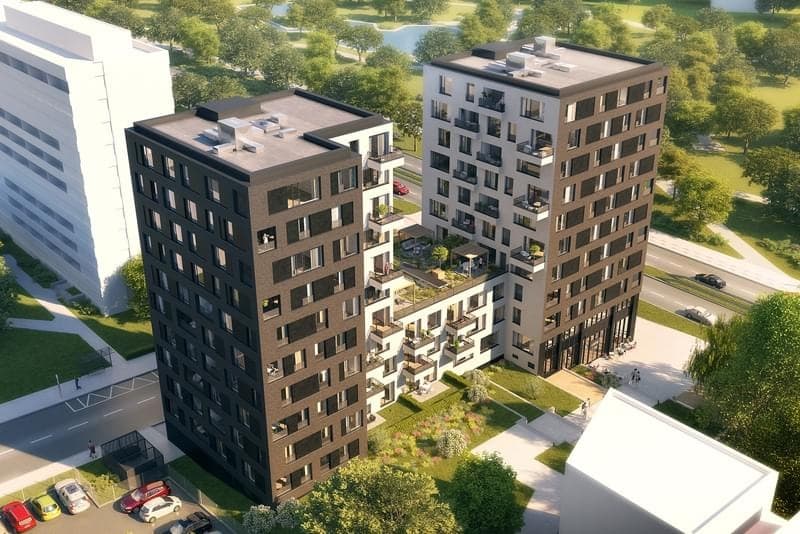 Like in Vienna
Hubáček believes in rental housing in a similar way as, for example, Vítězslav Vala from the Siko bathroom company, the Skanska group or others. Especially in the capital city, prices of flats have reached a level that is unavailable for purchase for many residents.
"Due to rising real estate prices and now a rapid increase in mortgage interest rates, (effective) demand will decrease and we believe that the popularity of rental housing in our country will increase, as it is in Western Europe," says Hrouda. According to him, in Austria, for example, almost every second family lives in rent. In large German cities, it is almost three quarters of the people.
The Creditas Group is convinced that rental housing projects are viable despite rising interest rates, i.e. higher financing costs. They want to provide comprehensive services, and offer, for example, energy from other companies in the Group.
In addition, before Christmas, the CNB allowed Hubáček to operate Creditas Investiční společnost, where he would transfer his existing funds and establish others. The Creditas Group has three funds now: real estate fund - targeted at commercial real estate with cash flows from leases, which is intended for retail clients.
The other two are qualified investor funds, namely Creditas Energy, which is one of the largest distributors of electricity and gas in the Czech Republic and manages assets of about two billion crowns. Creditas Loan fund, which focuses on the provision of loans.
The Creditas investment group made money also during the coronavirus pandemic, and in 2020 it reported a net profit of 714 million crowns.