CREDITAS Group reports a net profit of over CZK 5 billion for 2022
The CREDITAS Group, owned by the financier Pavel Hubáček, posted a record profit of CZK 5.1 billion for 2022. CREDITAS performed well in all the sectors in which it operates. The UCED energy division and Banka CREDITAS contributed the most to profits.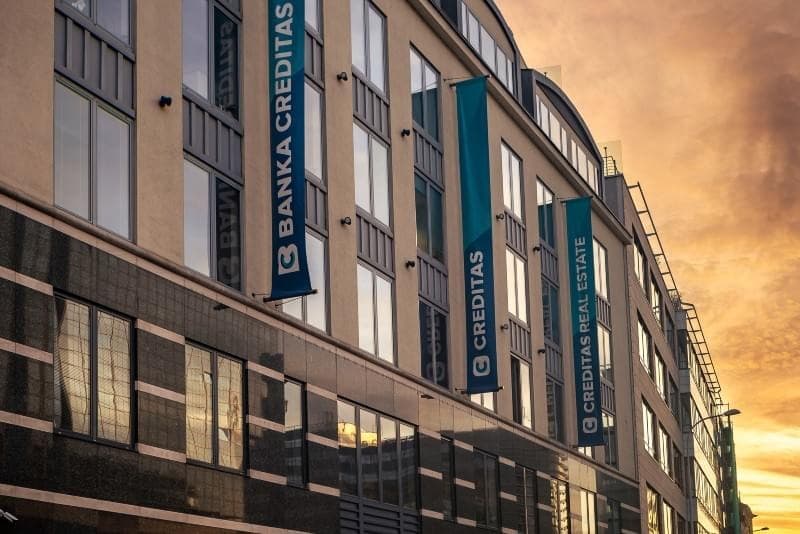 "Last year was extremely successful. We were able to make several major acquisitions. We added Max banka to Banka CREDITAS. The UCED energy division is growing significantly, having acquired one of the largest biomass-heating plants in the Czech Republic, EC Biowatt in Kutná Hora, and a peak-shaving power plant in Prostějov last year," says Jiří Hrouda, CEO of CREDITAS Group.
CREDITAS significantly strengthened its position on the banking market last year. Banka CREDITAS generated a profit of CZK 1.6 billion and in October it bought Expobank CZ, which was rebranded as Max banka. It doubled its number of clients within two months. Currently, both banks have over 220,000 clients and their balance sheet total is almost CZK 140 billion.
The Group was most successful in the energy sector. The UCED energy division, one of the largest electricity distributors in the Czech Republic and a major provider of power balance services, made a profit of over CZK 2 billion. "Our goal is to be the leader of the decentralised energy sector in the Czech Republic. By 2030, we plan to operate an aggregation unit with a capacity of 1,000 MW, which will require an investment of around CZK 20 billion," says Jiří Hrouda.
CREDITAS continues to expand its real estate portfolio. Over the next ten years, CREDITAS Real Estate (formerly V Invest) intends to invest CZK 27 billion into the construction of 5,500 apartments, mainly in Prague, Pilsen, and Brno. One thousand of them will be used for rental housing. The first hundred housing units in the LOOX rental project in Prague are already on offer. The Group also relies on industrial properties. Last year, for example, it acquired two warehouse and logistics compounds in Pardubice. These, among other things, have boosted the fund's record growth, achieving an annual appreciation of almost 12% over the past twelve months.
Among others, CREDITAS Group also includes Grandhotel Pupp in Karlovy Vary or the Lifeliqe startup, which deals with the education and re-training in virtual reality. The Group's strategic priorities for the future remain financial services, energy, and the development of CREDITAS Real Estate.