Interview with Petr Harcuba, Director of the leasing company Ekorent
Dentistry has undergone a considerable shift in the available technology in recent years. However, keeping up is financially challenging not only for established dental practices and laboratories but also, and especially, for new ones. One of the entities that can help with financing is Ekorent from the portfolio of Bank CREDITAS. Read the interview with the director of Ekorent – Peter Harcuba.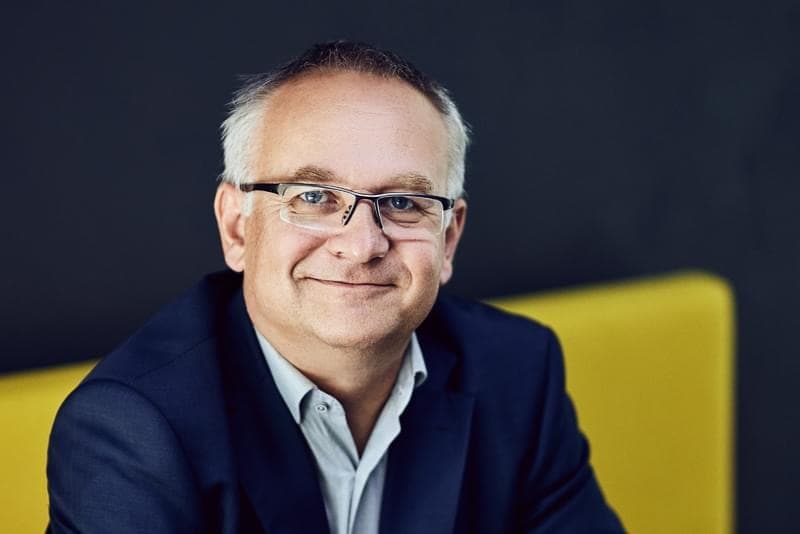 Ekorent, spol. s r.o. is a provider of loans and lease financing for the private healthcare segment. It has been operating in the Czech market since 1992. The company has entered into over 12 thousand leasing and credit agreements during its operation. What were your beginnings?
I started working for the company in 1994. Ekorent originally started as a leasing company that provided leases for computers sold under Ekorent's founders' other company. After some time, I came to the conclusion that it would be good to make Ekorent not a one-size-fits-all company but a specialised leasing company that would play an important role in a particular segment. That is how we came to the field of dentistry.
The creditworthiness of the clientele, higher education as a prerequisite for reasonable negotiations with clients and the composition of the suppliers of equipment, mainly consisting of smaller or family-owned companies similar in size to Ekorent, were all key considerations. We have pared down other sectors and, since 1995, have concentrated on dental practices and laboratories. At the beginning, meaning in 1995, we started leasing equipment. Since 2005, we have also financed automobiles, and since 2008, we have begun providing loans. We no longer only focus on dentistry but the entire private healthcare sector (gynaecology, ophthalmology, orthopaedics, etc.), and the merger with Bank CREDITAS (Bank CREDITAS is expanding its portfolio, it bought the leasing company Ekorent) allows us to expand Ekorent's activities into other segments of private healthcare. However, dentistry has historically been the largest in terms of investment volume and will probably remain the largest.
Ekorent finances both established healthcare facilities and those without any business history. In the 25 years of your presence on the market, you have financed more than CZK 5 billion worth of investments for your clients. Would you be able to tell us how much has gone into dentistry and how many of your clients are dentists?
It is certainly more than 70% of our volume in recent years. For example, in 2021, we provided over CZK 420 million in funding, and 70% of that went to dentistry. The total number of clients served is over 6,000. I do not know exactly, but around 70% of them will be dentists.
On the Ekorent website, you state that the purposes of the funding can be divided into three categories: instruments and equipment for surgeries and laboratories, purchase and renovation of surgeries and laboratories, and cars for doctors and health professionals. Which of these categories holds the most interest for the field of dentistry is, or where the largest amount of money is invested?
Over the long term, it would definitely be instruments. It should be noted here that at the time we decided to specialise in dentistry, we had no idea how good a decision it was. It is a sector in which modernisation is constantly taking place. It is a field that is extremely demanding in terms of technical equipment. Today, intraoral X-rays, OPGs, microscopes, CBCTs and CAD/CAM systems are standard. The other major part of the portfolio is automotive. Although we are not a leasing company specialising in cars, two-thirds of the clients who contact us end up signing a contract with us because our terms and conditions are more favourable in many cases than elsewhere. And then there are the purchases of practices as part of practice takeovers, not just in dentistry but also in other disciplines.
It has been almost a year since CREDITAS Bank acquired you. What interesting things has this cooperation brought to your clients?
A significant advantage of this merger is the increase in the financial resources available to us, which are virtually unlimited and long-term. We thus have something to lean on while expanding Ekorent into other healthcare industry segments and reaching out to other partners and clientele. The asset is that we also have resources cheaper than before. The organisational part of the collaboration is also beneficial, as we have support in the development of other products and the company's operation in general.
By the way, StomaTeam is a client of Ekorent. According to the Executive Director, Mr. Truneček, StomaTeam is not just an anonymous debtor for you but a specific customer with whom you address the problems that life and business bring. Specifically, this was, for example, the case of an offer to loosen the repayment rules at the time when the first wave of COVID-19 hit the company. For example, can you think of any other interesting story with a happy ending where you saved a customer's business?
I am pleased that we are perceived this way. Rather than commenting on a specific case, I will comment on our philosophy in general. We are a financial institution, and these are usually perceived negatively. From the beginning, I have established that the basis of Ekorent is and will be quality of service and then a human and friendly approach to clients and partners. We believe that if there is a serious partner on the other side of the table, then a solution can be found that is acceptable to both parties even when there is a crisis. In my opinion, this philosophy overlaps with our team, where we all have a similar mindset and foundation and, therefore, a friendly approach. And also, because of this similar set-up, we have a low staff turnover, and clients or partners have been dealing with the same people for many years, which is another attribute of our service that everyone appreciates.
You have been in finance for many years, and you certainly have a lot of experience. Do you have any well-intentioned advice for dental professionals? What should they look out for in their business, what should they avoid, etc.?
I would advise any doctor who decides to build a practice to consider how big they want their practice to be. It is not just about the work itself but the administration and management of a particular team of people. I see the crucial decision a doctor should make as deciding what will bring him or her the greatest happiness in life. And then it is important what kind of people he or she surrounds himself with. We spend a lot of time at work, so we need to make choices so that the people around us help rather than complicate our lives. When it comes to money, talking about financial services, I think it is better to think about how to make money than how to save it. The thing is that because of the savings, we might choose companies that save us money, but dealing with them is mentally exhausting and costs us energy and time.
Are you planning something new with Ekorent in the future?
We want to develop, so we must. We want to provide loans with a 10-year repayment period. (We are now limited to 6 years.) At the same time, we would like to offer more financing for surgery premises. In terms of convenience for clients, we plan to introduce the possibility of signing contracts electronically by the end of this year. In cooperation with Bank CREDITAS, we will also offer clients the option of maintaining accounts and mortgages. For those who would like to increase the value of their funds, we will also provide investment opportunities within Bank CREDITAS.