Interview with the Chairman of the Board of Directors of Banka CREDITAS about the acquisition of Max banka and plans for the future
Banka CREDITAS has significantly strengthened its position on the banking market over its five years of existence. From 20,000 to 170,000 clients and the balance sheet total has increased tenfold. In addition, it bought another bank a few weeks ago. Expobank has become part of the CREDITAS investment group, which has been operating under a new name since October - Max banka. The Chairman of the Board of Directors of Banka CREDITAS, Vladimír Hořejší, spoke to us about the acquisition and plans for the future.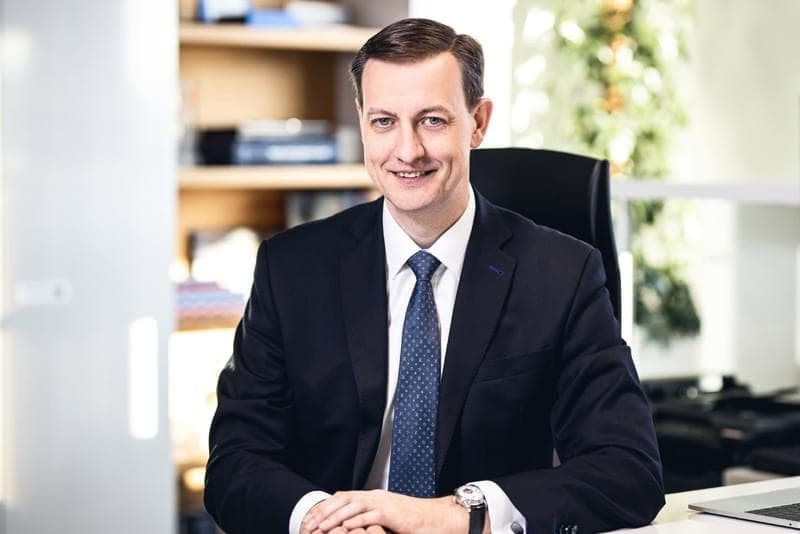 In September, you became the owner of Expobank. What is the business logic of Banka CREDITAS behind this acquisition?
Expobank, now Max banka, is very similar in product range to Banka CREDITAS. We see many synergies there, from which both banks can profit, even if they will operate independently in the coming years. First of all, we expect from the acquisition that the CREDITAS group's position on the banking market will grow. We will offer clients of both banks additional products and services. We plan to expand the spectrum of services and the quality of operation. Gaining a team of Expobank staff is another great advantage of the entire acquisition. It is currently very difficult to recruit new employees who are familiar with and experienced in banking.
Can you be more specific?
In the coming months, we will increase the volume in the area of ​​corporate loans and expand our sales team at Banka CREDITAS. We also want to take over and offer clients some hedging products such as forwards, swaps and IRS. These products are currently not offered at Banka CREDITAS. We want to profile Max banka as a purely retail bank, focused on physical persons. We will focus primarily on digital banking. We are preparing a digital mortgage and a digital consumer loan without collateral.
Expobank was bought by Banka CREDITAS, not by CREDITAS Group. Why?
We decided to buy Expobank as a wholly-owned subsidiary of Banka CREDITAS. The reason is that the two banks should merge in the future. We plan to do this in approximately three years. This also includes the implementation of new information processes and systems. We believe that this will create a bank with a strong retail orientation and focus. It is possible to say that a bank with purely retail DNA will be created. Only then do we want to merge the two banks under the Banka CREDITAS brand.
Why did you stop using the Expobank brand?
The name change was part of the agreement, as the name Expobank is used by its former shareholder in other countries as well. We agreed that we would stop using the name within three months. We decided not to wait and rebrand as soon as possible. We come up with the new name and logo basically two weeks after the settlement of the transaction. Which is really a tour de force of our marketing department. I hope that Max banka will live up to its potential to the utmost.
CREDITAS has long been known as a bank that invests heavily in new services and technologies (Richee, connecting banks, virtual card). Do you want to use synergies in this?
Definitely. We have enough experience in this. In addition, the more clients you develop services for, the more economies of scale become apparent. In the CREDITAS group, there are fundamental changes in the area of IT access. A completely new team is formed, working on a project called Digital factory. Max banka is a suitable platform where we can develop products and apply this new approach. We want to build this new banking platform here and then use it in other companies of the group.
According to the market information, CREDITAS is also interested in other acquisition opportunities. For example, there is a speculation about an interest in the loan portfolio of Sberbank – it is now for sale as part of the ongoing bankruptcy.
Yes, we are looking at other opportunities to grow. It is not only Sberbank's loan portfolio, but there are also other things on our radar. If we come across an opportunity for acquisition growth that makes sense, we will go for it. In addition, CREDITAS is growing very fast and organically. In January 2017, we had 20,000 clients. Now, there are 170,000 of them.
Are you planning any product news?
Yes, Max banka only has a consumer loan for refinancing at the moment. We want to expand our product offering to include a regular consumer loan. We have also prepared a new savings account with a very interesting rate. Max banka clients certainly have something to look forward to.