Jan Winkler from Max banka: Flexibility is really one of the key advantages of smaller banks
Jan Winkler is the chairman of the board of directors of Max banka a.s. from the portfolio of the CREDITAS Group. He has extensive managerial experience in the financial sector. For example, he worked in the Romanian retail bank Banca Comerciala Romana of the Erste Group as Director Change Leadership. He previously worked as a senior partner or a director in the international consulting companies Accenture, A.T. Kearney and Deloitte. His priorities include the continuation of the bank's technological transformation and the further development of new products and services that are most often requested by various clients.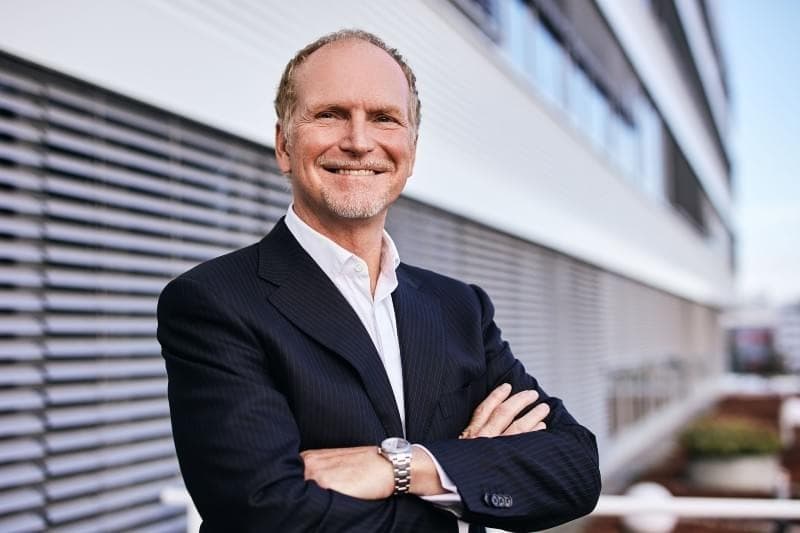 In October 2022, Expobank CZ changed its name to Max banka. The rebranding is the informal end of its sale to Banka CREDITAS and the CREDITAS Group. Max banka has been operating on the banking market since 1991. From 2014 to autumn 2022, it operated under the brand name Expobank CZ a.s. Since the end of September of the same year, it has been an independent entity in the CREDITAS Group, focusing mainly on long-term investments in conservative sectors. Max banka intends to become a purely retail online bank, with a single branch in Prague, with the intention that its clients will gradually be able to use branches of Banka CREDITAS for some services in the future.
Interview with Jan Winkler, Chairman of the Board of Directors of Max banka a.s.
You are a small bank with approximately 16,000 clients, which was originally called InterBank, and in recent years Expobank CZ. However, you have a big partner. What does this mean to you?
The new owner, the CREDITAS Group, means positive news for us and our clients. We are getting a stable partner with a strong background, purely Czech capital and a long tradition. Together, we see a number of synergies and opportunities for the development of the bank.
Your goal is to have 20 to 30 thousand clients in the next year. How do you want to achieve this?
Our findings show that clients mainly want attractive interest rates for savings and loans, all of which are easily and immediately available on the Internet and without fees. Our product offer and future development plans correspond to this, in line with Max banka profile as a modern online bank.
Your attractive interest rate on deposits of 6.01 per cent per year without restrictions on the amount of the deposit and other conditions. Is it realistic in the current long-term crisis?
Yes, it is. That's our offer. Rather than a revolution, it is an evolution, a continuation of our proven strategy to differentiate ourselves from the competition.

Even before changing to Max banka, we successfully offered our Neo current account, which earns interest on the entire balance at a rate of 4.61% per year, also without conditions and restrictions, while some other banks make obtaining an attractive rate conditional on, for example, investment in funds or card payments.
You will be a purely online financial institution. Will you also have branches?
We currently have one brick-and-mortar branch in Prague at Pankrác. We are not planning to open another at the moment. It makes more sense, for example, to make some of our services available to clients at Banka CREDITAS branches in the course of time. We focus our attention more on digital channels so that the client can use our services anytime and anywhere.
You want to focus on young customers for whom movement in the digital environment is a matter of course. How do you want to get them?
In the past, it was necessary to offer banking services via computer in order to reach a younger clientele. Today, we go even further, because more and more clients want to handle their financial affairs from a smartphone or a tablet.

We have adapted our website and specific services to these devices, such as the opportunity to open a current account online or arrange refinancing consumer loans online. Our modern visual style and marketing campaigns, which will be almost exclusively on the Internet and social media, also contribute to the interest of younger clientele in Max banka.
You want to maximise the use of advanced technologies. Which ones?
It means technologies that are both visible to the client and in the background. Both types are equally important for client satisfaction. Visible ones include, for example, contactless payments with a mobile device, most often a smartphone. Today we offer Google Pay in this area, and we want to bring in Apple Pay in some time.

The use of the options provided by the PSD 2 directive is also visible, thanks to which, with the client's consent, we can obtain the client's data from another financial institution within a few seconds, without the client having to go anywhere or submit anything him/herself.

We use these advanced technologies, for example, when negotiating the refinancing of loans managed elsewhere, thanks to PSD 2 you can arrange our Refixo in just 11 minutes on average. And when it comes to background technologies, there is, for example, our brand new central banking system, which is absolutely state-of-the-art and whose implementation continues successfully. For the client, it will primarily mean an even faster processing of his/her requests and completely new services.
The new simple logo, which uses a striking color combination of blue, green and purple, is also intended to "appeal" to young people. Why these colors?
Blue is the color of trust, used by many banks including Banka CREDITAS. Green and purple are fresh, novel colors. All together, it draws attention, distinguishes us from others and emphasises that we are a modern online bank.
Small banks like yours have a huge advantage. They are flexible. Are they also flexible against various crises?
Flexibility is really one of the key advantages of smaller banks. You can respond and adapt more quickly to rapidly changing client demands, giving you an edge over the competition. Of course, flexibility also comes in handy in more demanding times, for example during the covid pandemic.
Corporate clientele represents a large amount of money and a more individual approach. Will you address it as well?
We value our existing corporate clients very much. Many of them have been with us for more than ten years. Now we have a new owner, and with its arrival, a strategic decision was made that Max banka will be a purely retail bank. We will not approach new corporate clients, i.e. as Max banka, and we will transfer the existing ones to Banka CREDITAS, which has extensive experience in servicing this segment.
You also want to share a team of highly qualified employees that are now very hard to get. What can you offer them?
Above all, work on interesting projects, either directly at Max banka or in the CREDITAS Group. Given our size, our employees have a much broader scope and thus gain more experience than if they were working in a large organisation. In other words, it means more varied responsibilities and new opportunities, both of which contribute to their satisfaction and motivation.
In the future, both banking institutions, yours and CREDITAS, want to merge into one. When do you estimate this will happen? And what will it bring to your clients?
We plan to operate as two banks for the next three years. Therefore, we are concentrating on the tasks in the nearest future, which is to acquire as many new clients as possible, mainly by strengthening our online channels and expanding our retail product portfolio with new services.
This text was published on the website Ekonomický magazín.cz.