The Ekorent leasing company helps doctors not only in starting their business
CREDITAS Bank has expanded its portfolio in the field of small and medium-sized enterprises (SMEs) with a leasing company Ekorent. It has been operating on the market for over 25 years and has long specialized in providing loans and leasing for private doctors. As a result, it has extensive experience with their needs, operations and management. During its existence, Ekorent has already financed investments exceeding CZK 5 billion crowns for its clients. We talked about the company with its managing director Petr Harcuba.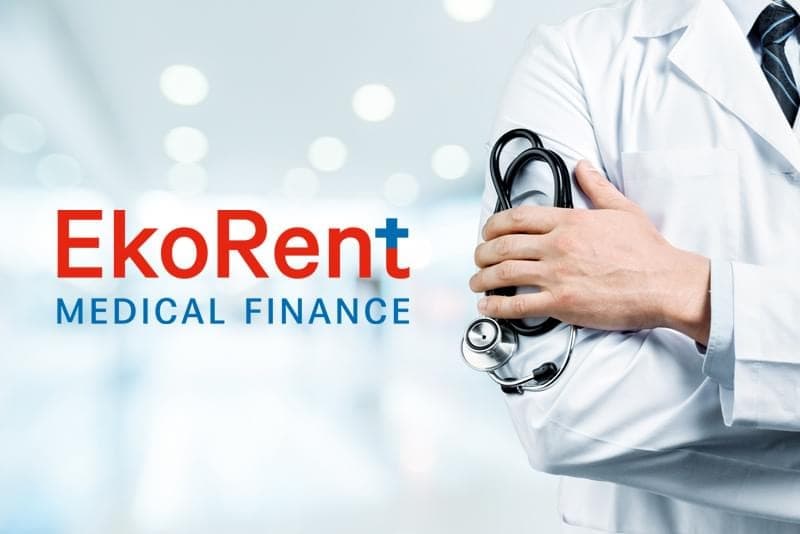 "As part of our business strategy, we want to strengthen our credit exposure in the SME segment, which is why we took the opportunity to acquire it. At Ekorent, we are satisfied with its healthcare focus," says Vladimír Hořejší, Chairman of the Board of Directors of CREDITAS Bank, adding that clients will also benefit from the merger of CREDITAS Bank and Ekorent: "We see the potential for synergy effects, especially in the field of the sale of other banking services, including mortgages and investments."
Ekorent CEO Petr Harcuba is also looking forward to mutual cooperation. He sees security for his business as the biggest benefit of joining the CREDITAS group. Ekorent wants to maintain flexibility, clear and fast action and always meet the needs of its clients. "We have not entered the big gears of a multinational bank. There are quick decision-making processes here, a clear owner. By being included in a strong investment group, we gain the potential for further dynamic growth," says Petr Harcuba and continues: "We want to take advantage of the merger as much as possible. I see great potential, for example, in real estate financing, where we could not meet the needs of people interested in repaying a loan longer than 6 years. They will now be able to use the services of CREDITAS Bank."
They started as a company of two men

In the early 1990s, a number of new companies and branches were established, and it was then that Ekorent emerged as a universal leasing company. The reason for the establishment was providing the leasing of computer equipment, which was sold by another company of the founders of Ekorent. To this, loans of other technologies that existing clients needed for their business were gradually added.
Petr Harcuba joined the company's team two years after its founding - in 1994. "When I came, it was a company of two men. I like to remember that time. Just youth, entrepreneurial zeal, celebrations of success, only joy," recalls Harcuba.

Influenced by the study of marketing at the University of Economics and Business in Prague, he came to the conclusion that it would be best for Ekorent to become a narrowly specialized leasing company, which will gain a dominant position in financing in a certain business field.

They evaluated various fields from a number of possible points of view in detail. In the end, they evaluated the field of dentistry as the best segment to focus on. Ekorent settled at the new address and continued to grow slowly. "But the homely and friendly atmosphere has remained. There are eight of us. We have a great team and I must say that thanks to it I always look forward to work," says Harcuba.

Ekorent's clients are doctors at the start of their business, as well as surgeries and organizations that change technology, expand or add modern equipment. The largest part of clients are dentists. More than 70 percent of investments go to dental surgeries and laboratories. The second largest group are gynaecologists. Furthermore, there are branches where ultrasounds are used - which are cardiology, urology or orthopaedics. They serve the entire Czech Republic and their clients are evenly distributed in all regions.
"Fairness and helpfulness to the client are a matter of course for us."
As already mentioned, even beginning doctors without a business history who want to open their own surgery have a big chance for a loan at Ekorent. The loan amount is not limited. It always depends on the specific project. The average amount of financing provided for one contract is now approximately 900 thousand crowns in Ekorent. For example, the complete equipment of a new dental practice costs about 3 million crowns. The arrangement of instalments is possible from half a year to 6 years at Ekorent. Most contracts are concluded in equal instalments. "We do not use float interest rates. Clients are guaranteed that they have a fixed interest rate and the same amount of instalments during the repayment period. The benefit is the possibility to postpone the beginning of repayment by up to 6 months," says Harcuba. "In addition, we also offer non-linear variants of payment calendars. We also allow their change without penalties and fees," describes the CEO of Ekorent.
Based on past experience, they know that if a doctor opens a regular surgery for up to three or four million, he/she is able to repay the loan within 6 years. The client chooses the equipment and suppliers. It is purely his/her choice. "For us, however, it is always a positive criterion when approving a loan when he/she buys equipment from a supplier with whom we have been cooperating for a long time. We do not want our clients to draw up business plans and tables with economic forecasts. Based on our experience, we are able to discuss the necessary information with the client during one interview, " explains Harcuba.
It is also possible to repay the loan early, thanks to which the client will save money. "Sometimes it happens that after half a year they come and want to pay the rest. If, on the other hand, someone gets into trouble, we will allow them to extend the payment schedule. Fairness and helpfulness to the client are a matter of course for us. The fact that we trust them is a bonus that customers pass on to each other," says Petr Harcuba, adding that over 60 percent of Ekorent deals are made with existing clients.
"Our main advantage is flexibility in action. I have most of our clients' numbers on my phone. When someone calls me, I know who it is. "
They enable beginning surgeries to defer payments for half a year

The CEO of Ekorent is happy that they can help beginning doctors in starting their business. Interested persons address them through three basic channels - recommendations from their colleagues who have already started their business. The second channel is suppliers who provide technology. The third channel is the company's advertising and website. "The first two sales channels are the most successful."
The first contact with the interested person is usually by telephone. The client contacts Ekorent's experts and presents their vision to them. "Based on that, we will outline the options we are able to offer them. We also acquaint them with the fact that we enable beginning surgeries to defer payments for half a year at the start," says Harcuba.

"We are able to provide everything a doctor needs in the beginning"
They help doctors both with the financing of the reconstruction and with the financing of the complete equipment of the surgery. "We are able to provide everything a doctor needs in the beginning" Petr Harcuba describes.
But doctors also come to them, and they buy the existing well-established surgery, which, however, needs to be reconstructed and equipped. Ekorent finance the entire transaction for them. Purchases of dental surgeries range from 500 thousand to one million and a half crowns. They spend two million crowns and more for the purchase of a general practitioner's or gynaecologist's surgery.
Another group of clients consists of doctors who already have a basic surgery, but want to buy new equipment.
In addition to medical equipment, they also provide car leasing. "I must say that in most cases, when a client comes to us with a requirement for a car and compares it with what they offer them in car showrooms, we succeed with our offer. It is also due to the fact that existing clients contact us. And it is true that we can set the conditions so that they are more interesting for them," the CEO of Ekorent explains.
Harcuba also appreciates that Ekorent's investment is already targeting areas outside big cities. He often deals with clients who graduated in Prague, did the internship here and then returned to their home region. It wasn't like that before. He is very glad that top dentistry in a perfectly equipped surgery is already available to patients in smaller towns across the entire republic, thanks to Ekorent. More information on www.ekorent.cz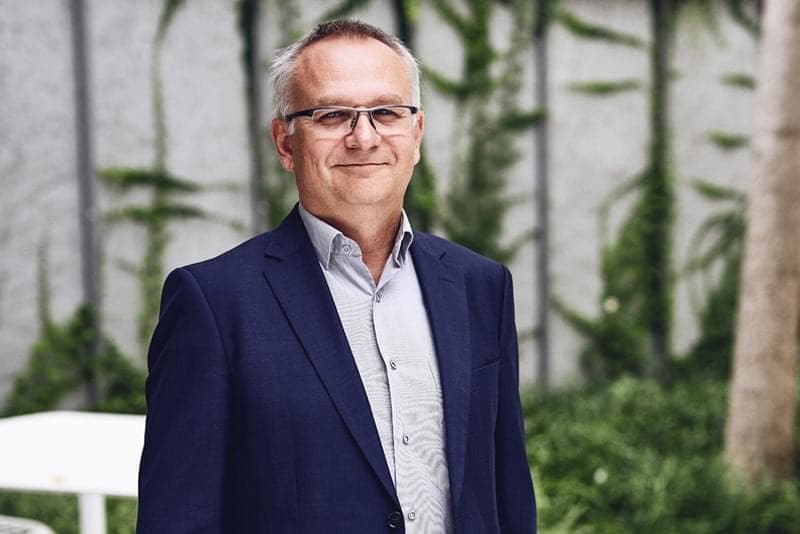 Petr Harcuba is the CEO of Ekorent. He graduated from the Faculty of Electrical Engineering of the Czech Technical University (ČVUT) and subsequently from the University of Economics and Business (VŠE), in the field of Business Economics. He enjoyed marketing the most when he studied - a complex field that addresses the product, its distribution and promotion. He also uses this in his work with Ekorent. He is happy that he can help doctors in starting their own surgeries and in their modernization.
EKORENT, spol. s r.o.

Ekorent has been operating on the Czech market for over 25 years and has already financed investments exceeding 5 billion crowns. The company provides financing exclusively to natural persons engaged in business and legal persons that fall into the SME category. During its existence, Ekorent has concluded over 12,000 leasing and loan agreements, both with established medical facilities and beginning doctors without own business history.