The nurse from the Alzheimer Centre won bronze in the Angel among paramedics competition in 2021
Big congratulations to the nurse from Alzheimer Centre Průhonice, Vladimíra Svědínková. In the nationwide Angel among paramedics competition in 2021, she won an amazing third place. For two years, the jury has been awarding the medical staff for their dedicated work.
Vladimíra Svědínková has been working at the Alzheimer Centre in Průhonice for four years. Although the work is demanding in terms of psyche and patience, she enjoys it and finds it fulfilling. The head of the centre, Marta Hrdonková, states that Vladimíra is a very kind and dedicated person with a smile on her face. For clients, patients with Alzheimer's disease, she does her best and tries to make their autumn years more pleasant. Her work is primarily her mission.

Angel among paramedics in 2021. Winners' podium:
Gold: Patrice Awonseba Baba Musah, 35 years old, Mother and Child Care Institute, doctor.
Silver: Jana Farkačová, 74, General University Hospital, medical laboratory technician.
Bronze: Vladimíra Svědínková, 52 years old, Alzheimer Centre Průhonice, nurse.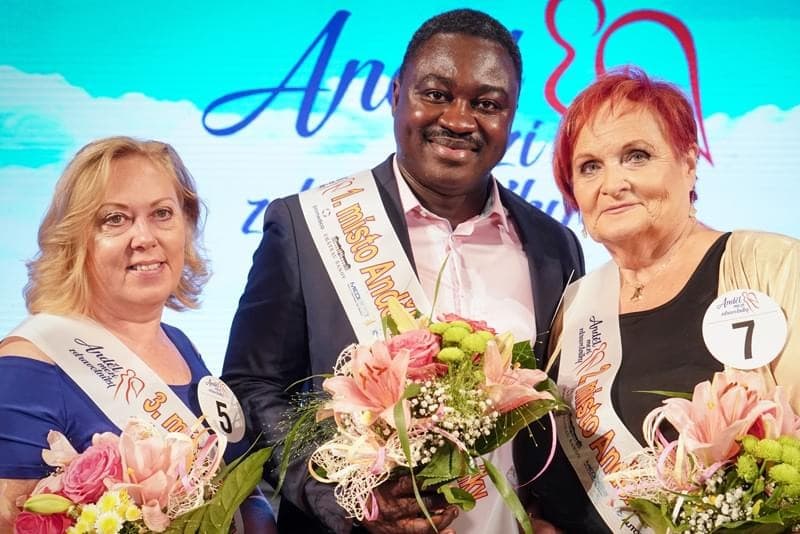 "We are happy and proud that our colleague Vlaďka has won the bronze medal. It is a success of hers as well as of our entire team at the Alzheimer Centre Průhonice," says its director, adding that she is very happy that a competition of this type, where staff from various medical facilities are awarded, was created. The work of nurses and medical staff is taken for granted, and yet these people are the heroes of everyday situations.

Fourteen specialised centres exist in the Czech Republic and Slovakia
Alzheimer Centre is a group of fourteen facilities belonging to the CREDITAS group. Alzheimer Centre has been specialising in the care of clients with Alzheimer's disease in all its stages for 25 years. It is the largest network of its kind in the Czech Republic.
Thirteen specialised centres in the Czech Republic and one in Slovakia provide social services and comprehensive nursing care to their clients. The unique concept builds on an individualized approach and the involvement of clients in activation therapies, regardless of the stage of dementia. The homely atmosphere, safety and comfort of the clients are crucial for the staff of the centres. That is why they place great emphasis on the adaptation process, where the client gets used to the new environment and the nurses' faces. At the end of this period, the initially unknown environment becomes their home.