The U Milosrdných apartment building project is entering the next phase
The development company V Invest from the CREDITAS group is taking the U Milosrdných apartment building project in Prague's Old Town one step further. Archaeologists and preservationists have completed a survey of the site, which will once again belong to people after a long break. The builders took their place to replace the ugly carpark with an apartment building.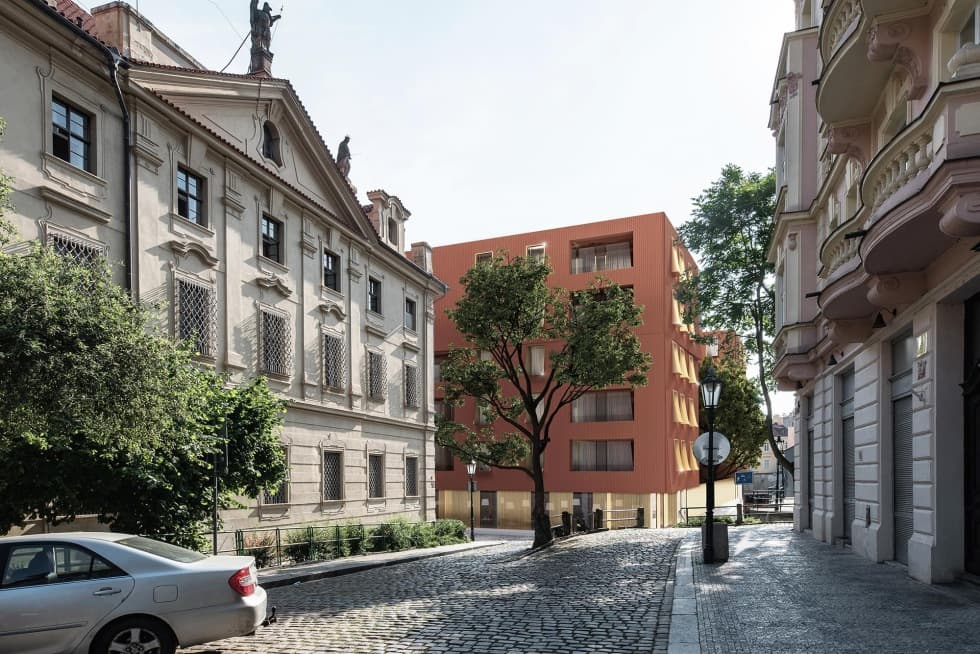 The preservationists carefully sorted, marked, and stored the samples collected from the survey. It is still necessary to wait for the final report. However, it is already clear that many of the artifacts found date back to the times before the Old Town was founded. Now it's time to start writing another chapter. On the border of U Milosrdných and Kozí streets, construction work is gradually starting. The concrete for future underground walls is currently being made. Once the pit is secured, the basement of the building will begin to be formed. Parking spaces will be created in it so that the inhabitants of the house do not occupy parking on the surrounding streets.
The U Milosrdných apartment building will stand on the site of the current gap between the St. Anežka Monastery and the Na Františku Hospital. It will have 30 exclusive apartments, 2 commercial units, and 36 parking spaces. Its appearance from the studio of architect Zdeněk Fránek is a tribute to the atmosphere of the "Prague Stínadla," as the Old Town district Na Františku is sometimes called.