Unique Edition of Watches Celebrates 321 Years Since the Foundation of Grandhotel Pupp
On the occasion of the 321st anniversary of the foundation of Grandhotel Pupp in Karlovy Vary, which is a member of the CREDITAS Group, a special edition of Graphic Sutnar watches from the manufacture of Bohematic, now renamed to Robot, was created. The uniqueness of each watch from the limited series of twelve is verified by the engraving on its cover. The brand ambassador is the actor Karel Roden.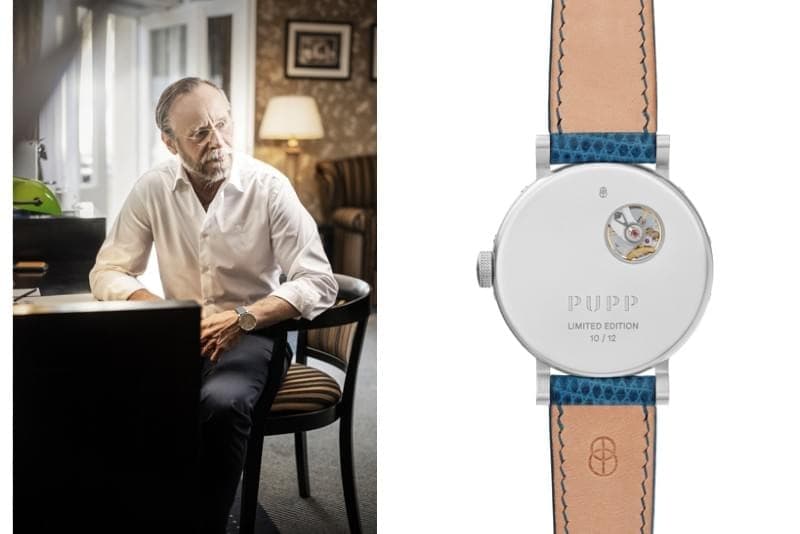 The Graphic watch line is evocative of the best from the past and present of the Czech graphic design and pays tribute to Ladislav Sutnar, an avant-garde artist who became world famous and whose works are part of the foundations of the current visual communication, design and typography.
For the Graphic Sutnar Pupp edition, the manufacturer, in cooperation with the hotel management, chose an elegant silver-gold relief clockface with gilded luminescent hands. A small stylised blossom decorating the crown and counterbalance of the second hand was borrowed from the decorative ornament that is part of the hotel's visual identity. The blue colour underneath was reflected in a hand-sewn band from lizard leather. "A fragment of our Pupp "diamond" is shown on the second hand and the diamond in its entirety is featured on the watch crown. It harks back to our venerable tradition while simultaneously, being a commencement countdown proving that the hotel has its eyes fixed on the future," Jindřich Krauss, the General Director of Grandhotel Pupp, says.