V Invest has finished shell construction of the Jinonice Chateau
The development company V Invest from the CREDITAS Group continues to remodel the Jinonice Chateau into a residential property. The company ceremonially completed the shell construction phase. Its representatives, in the presence of over than 40 guests, raised a topping-out wreath above the premises – a decorated tree as the symbol of happiness and protection of the house and its occupants.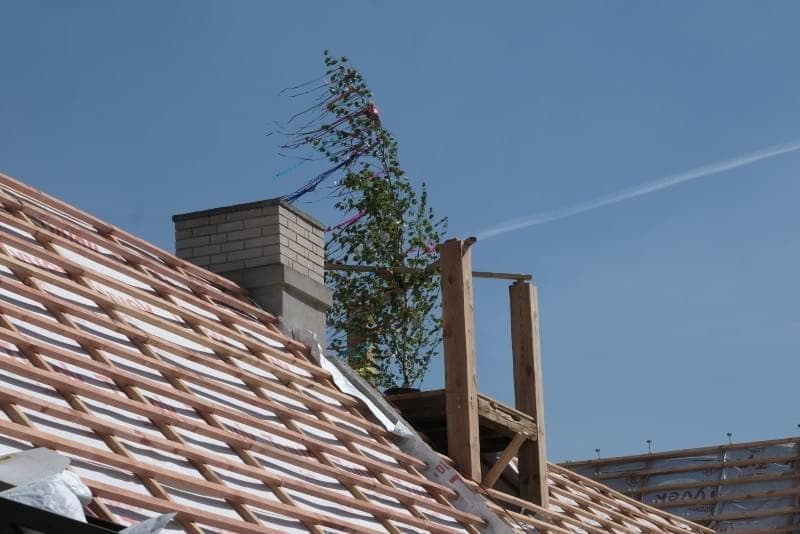 The project involves the renovation of the chateau, which is a prominent feature of the old spirit of Jinonice and, at the same time, represents the official culture heritage from 17th century. The valuable historical features should be renovated as well. These include, for example, the unique clock tower, historical fountain, sundial, mural paintings and front-gate.
45 flats will be available (residential units) in the chateau as such ranging in layouts from 1 studio flats with a kitchenette to 5-room apartments with a kitchenette, with floorage from 42 m2 to 142 m2, in which the historical genius loci and the comfort of 21st century will be combined in harmony. This is true of the 6 commercial units too. In summer 2022, V Invest is going to present a model flat. The first owners can move in the new year.
"The process of reconstruction makes all of us in V Invest very pleased. We have a special relationship to the chateau. For this reason, we have devoted a lot of effort to this project. We have tried to save as many of the period elements as possible and to keep them visible for an owner at the same time. We have to select more demanding work methods due to this fact, but it has been already clear by now that the result will truly be worth the trouble. Because of this, Jinonice Court is a completely unique product on the Czech market, also evident in the interest of the customers," says Jaroslav Vondřička, Director of V Invest.