We honour the charm of the first republic, says Krausz from Grandhotel Pupp
The Grandhotel Pupp in Karlovy Vary waited eight long months for the opening of the season. In spite of the pandemic, it kept all the tribal employees and managed to complete a major reconstruction.

For the last three years, the hotel has had a new general director, who came in with a clear vision: to return the hotel to its first republic charm and elegance. All the common areas of the hotel, including the main reception, have already undergone extensive renovation, and the rooms themselves will undergo changes in the future. "We have not been inventing anything new, we have mostly just returned the functionality and design of specific areas to their original state," says Jindřich Krausz.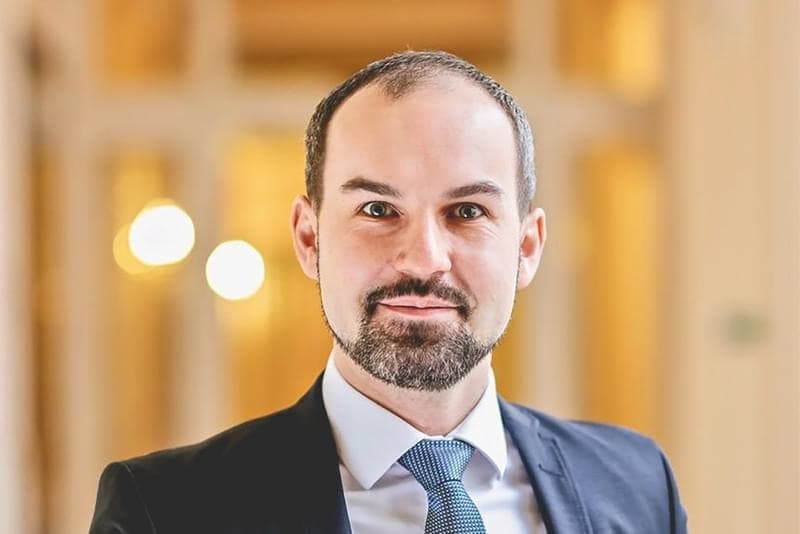 Why did you start at the hotel entrance?
So that every guest who enters into our hotel can feel from the first moment the first republic atmosphere, as invented by the Pupp family at the end of the 19th century when the current hotel buildings were being built. That is also why the front desk of part of the hotel, the Riverside, has moved back to its original spot. This is where more than three hundred years ago the history of Pupp was written and where the Saxon Hall used to stand to serve as a social gathering place. But over the last few decades, changes have been made that did not really make sense. We are changing that now. In Pupp, the biggest creativity is simply not being creative.

So you also take inspiration from the historical photographs?
Yes, it' s just a matter of looking carefully at how it was invented, because back then it worked one hundred percent what we want to bring back to the hotel today - that the guest is always first and he feels the magnificence of the hotel space.

What have you already planned for this summer?
We are returning to the proven project from last year and from the beginning of July the cinema café in the Ceremonial Hall will be running again. Tickets go on sale this week. Last year, we came up with a data that surprised us - it was the most visited cinema hall in the Czech Republic. When we checked it, we even found out that not only hotel guests came to Pupp for movies, but half of the audience were residents of Karlovy Vary. And in autumn we are going to organize a wine festival for the third time, which is incredibly well attended, in October a Vivaldianno and in December a piano concert with Petrof company to celebrate last year's round anniversary of the birth of Ludwig van Beethoven, our once regular guest.

Gone are the traditional red carpets, why?
Historically, they were not here either, so we replaced them and there are new marble tiles everywhere in the entrance areas. At the same time, we installed kilometres of cables because we are also working with other atmospheric elements such as lights, smells and acoustics. We want to awaken emotions in people and the feeling that what they see and experience here, they will not have elsewhere. That's why, during the reconstruction of the Small Hall, we also lowered an eight hundred kilos crystal chandelier. Before, it was much higher, and although it is the dominant element of this space, nobody even noticed it.
You have also substantially changed your logo, what was your inspiration?
The new design was created by Studio Najbrt, which is inseparably linked to the graphics of the Karlovy Vary Film Festival. The logotype is accompanied by a pattern, which I call the Pupp diamond and its shape is based on the filling of one of our skylights. Now we have it everywhere. In the new heating covers, in the carpets, in all our printed materials and at the website. I think it is already an integral part of us.

What kind of guests are you expecting this year?
We are one of the oldest hotels in Europe, but we are also a Czech hotel with a Czech owner. Our pillars are accommodation, gastronomy, wellness and culture. We are trying to profile these pillars into the concept of a premium Czech hotel. Our guest will always drink only Mattoni, be greeted by the arrangement of Moser vases, eat from Thun porcelain and be accompanied by a Petrof piano playing. We are targeting a domestic clientele and it was the same before the covid.

You will not miss the Russian clientele?
I think we have already managed to destroy the myth that it is mainly eastern clients who come here. Actually, we had few guests from countries east of our borders even before the pandemic crisis, but the more we had visitors from the domestic region. Karlovy Vary and its surroundings were never one of the most visited regions. Czech clients were more likely to go to Moravia, Prague or Šumava, but this has started to change significantly in the last two years also thanks to our focus. The city is also much better at promoting the destination and I will be happy if it continues to do so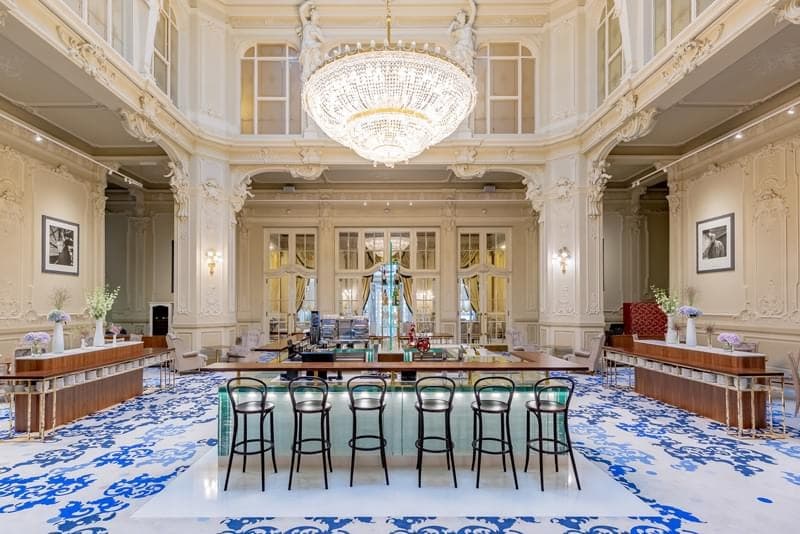 What do you think is missing from the city or region's offer?
I am not saying that something is missing, on the contrary, there is a lot to see here, but perhaps it is not communicated well enough. I myself am still discovering it here, because I come from České Švýcarsko and I have only lived here for three years. And it is really very beautiful here, and the Czechs need to know that.

In particular, how many Czechs accommodated at your hotel last year?
Our numbers have been growing again, so we are talking about fifty percent of our guests from the domestic market today. That is a big number and we are grateful for that. We have also straightened out our pricing policy, because it used to be common in Vary that services were many times higher, but we no longer do that during my presence at the hotel.

How did you manage to survive the covid year?
The covid times have tested us too and if it were not for the strong financial group Creditas, to which we belong, it would have been much harder for us. We did use the government's covid programmes, but of course it was not nearly enough to cover all our fixed costs. However, it helped us get through the most difficult period.

How many people did you have to dismiss?
If we want a high level of care for our guests, we need a quality staff. And if we want a quality staff, we need to invest in them. The hotel has 140 key employees, and they all stayed on one hundred percent of their salaries during the entire period of closure. At the same time, we have arranged temporary jobs with some of our partners who have seen increased demand for their products despite the covid. If our employees did not want to just sit at home, they could go, for example, to the Thun porcelain factory to earn extra money.

Will the hotel be hiring new staff for the season?
We hope it will be similar to last year, so new people will be needed, especially in the operational sections.

Will you change the menu this year?
Czech gastronomy belongs to a traditional Czech hotel. Our chef Ondřej Koráb, in cooperation with local producers, farmers and suppliers, prepares Czech cuisine in a fine dining concept. The traditional Pupp cake has also returned to the confectionery. It has actually the same history and story as the famous Sacher cake in Vienna. This is because we found a confectioner who worked here years ago and had the recipe of the Pupp family stored in a drawer. Guests of our outdoor café can thus taste an authentic cake that used to be made here more than a hundred years ago.
This text was published in MF Dnes and on idnes.cz, author: Lucie Protivanská